DELIVERED CONSULTANCIES




& ASSOCIATES
MICE Consultancy Services
One of my favourite US destinations, I was delighted that AbleMaxx had been contracted to manage their 1st ever UK sales mission Autumn 2019… and what a special week it was promoting this incredible city to event planners across the UK with a great line-up of events! Choose Chicago is the convention and tourism bureau for Chicago. They are the official sales and marketing arm for the city and are under contract with McCormick Place as their official sales and marketing arm. McCormick Place is North America's largest convention centre at 2.6 mill square feet and confirming 2,541 meetings in 2018 resulting in 2.65 mill room nights with an economic impact of more than $14 bill USD for Chicago and the State of Illinois.
​
Sadly the June 2020 UK sales mission was cancelled due to the pandemic but we hope they will be back soon!
​
"A special thank you....to Max for organizing, finding new people we could see, being patient and kind and BEING A ROCK STAR." Marc Anderson, COO Choose Chicago
​
"Thanks Max – you and your team were AWESOME!!" Lori Adlesick, Strategic Partnerships & Events
AbleMaxx Ltd was fortunate to be able to rerun the UK sales mission January 2020 with a whole new schedule across the UK, PLUS, a virtual sales mission September 2020. Our first virtual event, due to the pandemic, we had plenty of fun with 1-1 zoom meetings, family quiz nights, zoom presentations with caricaturists, an intimate live cookery event connected live to DC in Washington and even a Flavour Exploration with the "Lick Me I'm Delicious Lab"! Our creative juices have been over-flowing!
AbleMaxx Ltd first undertook Washington DC's 2019 UK sales mission in March. A vintage van delivering delicious hot chocolates to the UK's top event agencies gave the DC team an opportunity to deliver presentations on "The Real DC" to over 100 event planners over 3 full days, followed by a "Bake-off" team-building event in Surrey and a private lunch for over 25 key clients in London at the end of the week.
Oct 2020. "Our sincere appreciation to you for the great effort and successful delivery of this virtual mission! We could not have done it without you both." Tara Miller, International Account Director
​
"Washington, DC recently retained the services of Maxine MacPherson and AbleMaxx to design and execute on our UK sales mission. Maxine provided creative ideas and activations to showcase the city to potential clients. The connections she created will provide us a foundation for continued relationships in the UK market."
Melissa A. Riley
Vice President, Convention Sales and Services
Destination DC
Sternberg Clarke Entertainment contracted AbleMaxx for a period of 10 months to establish contact and create preferred partnerships with Thames Valley venues. AbleMaxx also ran several entertainment showcases in the Thames Valley region to promote Sternberg Clarke and their acts to both Thames Valley venues and event buyers.
​
Sternberg Clarke is the UK's leading specialist in booking bespoke entertainment for corporate events, private parties, weddings, product launches and more. With a rigorous audition process and an in-depth knowledge of what works best for a wide variety of corporate events, they know the acts you love and the ones you are going to love… that you have yet to discover!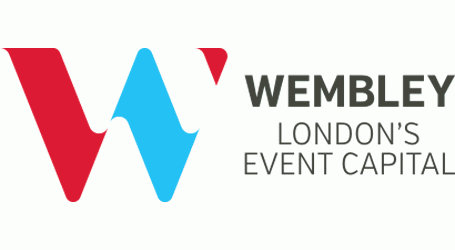 AbleMaxx was contracted by Wembley Park over a six month period, under the ownership and direction of Quintain, to provide services of a specialist nature specific to the provision of a Sales & Marketing Delivery Platform for Destination Wembley. The future of Destination Wembley as a MICE platform now awaits full on-going funding from all the asset partners.
Destination Wembley was a newly created entity, whose function was to promote 'Wembley' and help establish its status as a global player for major events, conferences and meetings with its state of the art facilities, on behalf of the Asset Partners & Associate Partners. AbleMaxx provided the expertise and resource to prepare to launch Destination Wembley into the marketplace, working with the onsite sales team to highlight Wembley's key strengths as a MICE destination. Following a series of focus groups and site visits, AbleMaxx then developed the tools for the launch and attracted interest from a number of key industry events to Wembley for potential future events. The project was put on old pending commitment from the Stadium whose focus was directed towards on-pitch events rather than off-pitch events.
AbleMaxx has partnered with MSW Consults on a number of high-profile projects in the global events industry, combining our years of experience and comprehensive understanding of the global meetings market.
MSW Consults is a strategic and creative consultancy that services some of the world's best-known meetings and events agencies. From helping you plan the future direction of your business, to developing creative live and digital solutions to individual briefs, MSW Consults can help.
​
CONSULTANCY
Whether you're a large agency looking for some strategic advice or a small one looking to grow, we can
help you plot the course for future success.
COMMUNICATION
Got something to say but not sure how best to say it? Let us help you match the message to the audience and make sure you're being heard.
​
CREATIVE
If you need the big idea, or just a better way of expressing it, we've helped dozens of agencies with
branding, event concepts and creative solutions.
​